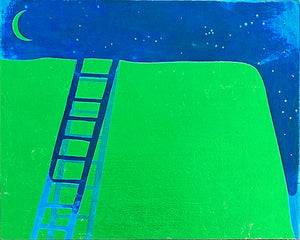 This piece is inspired by the dark shadows you get from the high altitude in Santa Fe. I reversed the effect in a sense, by making the building darker and the shadows like light. The ladder was inspired by visiting Georgia O'Keeffe's home.
Green metallic leaf on wood, ink and paint.
This painting is available at Gallery Lapis Room, or buy online.